Security Officer in a Hospital? You may want to check out how to become a Hospital Security Guard after reading this.
Hospitals and medical centers can be a big market for those outside the Healthcare arena. One area of need: qualified security officers. Hospitals are, after all, large complexes that have steady streams of visitors and activity; they have a clientele that is often frightened and sometimes inebriated, disorderly, or even violent. Ultimately there is a higher than average need for order in a Healthcare setting as hospital corridors enclose materials and equipment that can't be disturbed, areas that can't be accessed… and more than their share of hazardous materials.
<!- mfunc feat_school ->
<!- /mfunc feat_school ->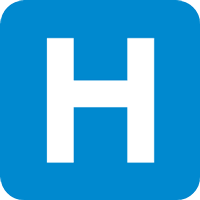 A hospital security officer may number the following among his or her duties:
Maintaining a visible patrol
Monitoring entrances
Making sure that the premises are locked and secure
Monitoring alarm and security systems
Maintaining security equipment
Executing emergency procedures
Interacting with the public, providing customer service
Using verbal de-escalation techniques to manage conflicts
Assisting with restraining individuals who pose a safety risk
Calling for law enforcement
When a person does become potentially combative, the security officer will need to consider factors such as age and condition.
A security position will entail some paperwork. There may be safety/ security checklists and daily written reports as well as incident logs.
Hospital positions frequently combine security and dispatch. The employee may perform some duties that are not truly security, for example, patient escort or monitoring of basic non-security equipment (for example, thermostats).
Some hospital security guards carry arms. There is some controversy about this practice (http://www.securitymagazine.com/events/1179-the-debate-over-arming-security-officers-in-a-hospital-situation).
Education and Training
Hospitals often seek some combination of experience and post-secondary education. Many employers note that college coursework is desirable. Seattle Children's Hospital, for example, notes that while a high school diploma or GED represents a minimum educational level for a security officer position, the preference is for degrees at the associate or bachelor's level. Desirable majors include criminal justice and humanities.
<!- mfunc search_btn -> <!- /mfunc search_btn ->
Some employers ask for certification through the International Association for Healthcare Security and Safety (IAHSS). The basic certification is Certified Healthcare Security Officer, or CHSO (https://www.iahss.org/page/trainingandcertifications). Training is based on the Basic Training Manual for Healthcare Security Officers. The candidate will need to pass an examination with a score of at least 70%. Among the topics that are covered at the basic level are protective measures, emergency management, and security and the law.
Basic certification may be all the institution expects at the time of hire. However, the hospital security officer can pursue higher levels of certification. The next highest level is Certified Advanced Healthcare Security Officer, or CAHSO. The IAHHS also offers supervisory and administrative credentials.
Employers may desire other trainings such as Nonviolent Crisis Intervention (NCI).
Advancement Opportunities
The medical center may employ security officers at different pay grades; employees may for example, be designated as Security Officer I or Security Officer II.
Large institutions often have a team of security professionals; this translates into additional opportunity for advancement. Hospital Security officers may advance to managerial level positions such as security manager. At this level, the hiring committee may seek both a bachelor's degree and a significant amount of prior experience in security or law enforcement.
<!- mfunc search_btn -> <!- /mfunc search_btn ->
A managerial position can include far more than personnel supervision. The professional may take on any of the following duties:
Initiating and maintain property protection programs
Ensuring currency of evacuation plans and maps
Assisting in the maintenance of the Haz/Com (hazard communication) program
Training personnel
Revising procedure manuals
Planning security for fundraisers and events
Acting as liaison to other agencies
Hospital security officers may want to join professional associations. The International Association for Healthcare Security & Safety offers resources beyond just certification. Security professionals have networking and education opportunities. They can also access publications and research (https://www.iahss.org/page/researchpublication).